Need help minimising credit card fraud in your business?
Download our guide to credit card pre-authorisation and get all the tips, tricks and user guides you need to get the most out of your credit card pre-authorisation solution.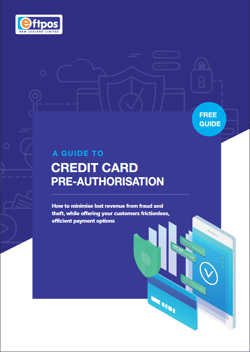 What's in the guide?
A full user guide so you can learn how to process credit card pre-auths
How to check a card is valid and not stolen
How to tell your customers about pre-auth holds
Tips for managing bar tabs with pre-auths
Tips for accommodation businesses

and much more...